New to Comic Rocket?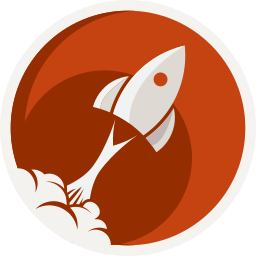 Comic Rocket is a growing index of 40,934 online comics. We link to creators' sites exactly as they're meant to be shown. Dive through the archives or read the latest page, and Comic Rocket will keep track of where you left off.
More events
April 27, 2013 - April 28, 2013
The Stumptown Comics Fest was started almost on a whim in 2004 by a small group of Portland-area cartoonists lamenting the lack of local convention-style outlets. While there were certainly other comic book shows in town, there weren't any that gave much attention to the artists themselves. The dream was to design a festival with the creators as its focus, rather than dealers and work-for-hire publishers.
| Name | Credits | Notes |
| --- | --- | --- |
| The Adventures of Mrs. Jellybottom | Addam Pool | N08 |
| The Adventures Of Superhero Girl | Faith Erin Hicks | |
| American BOOOM! | | Q09 |
| American Elf | | M06 |
| Aspect | Crystal Rollins, Emily R. Gillis | |
| Bite Me! | Dylan Meconis | |
| Blasphemous Saga Fantasy | Zack Corcoran | J04 |
| Bold Riley | Leia Weathington | F03 |
| Bonnie N. Collide | Monica Gallagher | J08 |
| Bouletcorp | Boulet | |
| Bouletcorp (French) | Boulet | |
| Briar Hollow | Kimball Davis, Terry Blas | L09 |
| Buttersafe | Alex Culang, Raynato Castro | M08 |
| Catbeard the Pirate | Matt Nelson | N07 |
| Conspiracy Friends! | REDACTED | Matt will be giving away promos and selling Chooseomatic Books |
| DAR: A Super Girly Top Secret Comic Diary | Erika Moen | |
| Demonology 101 | Faith Erin Hicks | |
| Dubious Animal Facts | Addam Pool | N08 |
| Dubious Company | Ben Hsu, Elaine Tipping | |
| EmiTown | Emi Lenox | |
| Falling Rock National Park | Josh Shalek | I05 |
| Family Man | Dylan Meconis | |
| The Fowl | Dan Schkade, Jesse Snavlin | H07 |
| French Toast Comix | Becky Hawkins | |
| Gods & Undergrads | Monica Gallagher | J08 |
| Gran Grimoire | Christina McKenzie, Taneka Stotts | N08 |
| Gulls Comic | Jack Kent | |
| Hereville | Barry Deutsch | |
| Ice | Faith Erin Hicks | |
| The Intrepid Girlbot | Diana Nock | |
| Jikoshia | Crystal M. Rollins, Emily R. Gillis | |
| Jonny Crossbones | Les McClaine | P01 |
| King of RPGs | Jason Thompson | |
| Kyle & Atticus | | D07 |
| Lady Sabre & The Pirates of the Ineffable Aether | Eric Newsom, Greg Rucka, Rick Burchett | |
| The Lay of the Lacrymer | Molly Hayden | D02 |
| Li'l Depressed Boy | S. Steven Struble | N01 |
| Licensed Heroes | Ben Hsu, Elaine Tipping | |
| Liz Prince Power | Liz Prince | C08 |
| Love Me Nice | Amanda Lafrenais | |
| A Mad Tea-Party | Jonathon Dalton | B07 |
| Modest Medusa | Jake Richmond | |
| O Human Star | Blue Delliquanti | Copies of OHS 1 Chapter 1 and 2, buttons and a new miniprint of Al's lady poster will be available. |
| Oaks | Breena Wiederhoeft | |
| Order of Tales | Evan Dahm | |
| Outfoxed | Dylan Meconis | |
| Pizza Gun | Jacob Mercy, Pete Soloway | I09 |
| Rice Boy | Evan Dahm | |
| Robot Cake Tank | crashsuit | |
| Roy's Boys | Ron Chan, Sean Kelley | L07 |
| The Secret Voice | Zack Soto | P09 |
| Sex Wizards | Carolyn Main | |
| Skin Deep | Kory Bing | D07 |
| Sorcery 101 | Kel McDonald | D08 |
| Templar, Arizona | C. Spike Trotman | |
| Titanzer | Kevin Wilson | B07 |
| The Travails of Trudy's Leftovers | Addam Pool | N08 |
| Trekker | Ron Randall | M03 |
| Trixie Comics | Terri Nelson | K06 |
| Two-bit Chaos | Rembrand Le Compte | M10 |
| Vattu | Evan Dahm | |
| Walking on Broken Glass | Caytlin Vilbrandt, Samantha Mathis | Caytlin wil be selling Walking on Broken Glass comics posters, and merchandise. |