New to Comic Rocket?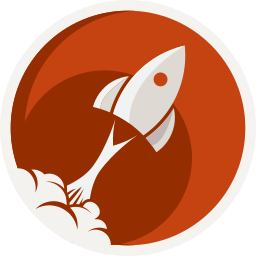 Comic Rocket is a growing index of 40,863 online comics. We link to creators' sites exactly as they're meant to be shown. Dive through the archives or read the latest page, and Comic Rocket will keep track of where you left off.
The Small Press Expo (SPX) was started in 1994 to promote artists and publishers who produce independent comics. SPX hosts an annual festival that provides a forum for artists, writers and publishers of comic art in its various forms to present to the public comic art not normally accessible through normal commercial channels.
| Name | Credits | Notes |
| --- | --- | --- |
| The Adventures of Dr. McNinja | Anthony Clark, Christopher Hastings | W13-W20 |
| Aspect | Crystal Rollins, Emily R. Gillis | C10, C11B |
| Between Gears | Natalie Nourigat | W24A, Natalie will be bringing a limited amount of a new print: http://on.fb.me/QmtXns |
| Buttersafe | Alex Culang, Raynato Castro | B13 |
| Capes -N- Babes | Chris Flick | B3 |
| Christopher - The True Story of a New Father | Chris Williams | W66B, Chris will have copies of his first collection for sale. |
| Curls | Carolyn Belefski | W6A, Curls Studio will have copies of "District Comics: An Unconventional History of Washington, DC" available for purchase |
| Dead Winter | Allison Shabet | F8-F9 |
| Dresden Codak | Aaron Diaz | W13-W20 |
| Eat The Babies! | Brady Dale | H4 |
| Finn and Charlie are Hitched | Tony Breed | I5 |
| Fishbones | Jisuk Cho , Yuki S. | I1-I4 |
| French Toast Comix | Becky Hawkins | A12A |
| Garage Raja | Austin Price, Matthew J. Rainwater | D7 |
| GastroPhobia | David McGuire | W11A |
| Ghost Bucket | Joe Hunter | Wandering around, drawings and hugs on request. |
| Girls with Slingshots | Danielle Corsetto | W12 |
| Gunshow | kc green | Table W-13 thru W-20 (Topatoco) |
| Hello With Cheese | Darren J. Gendron, Obsidian, Prindiville | G5 |
| Herman the Manatee | Jason Viola | W27-W28A |
| Hey Pais | | D1-D2 |
| Jikoshia | Crystal M. Rollins, Emily R. Gillis | |
| Johnny Wander | Ananth Panagariya, Yuko Ota | F14 |
| The K Chronicles | Keith Knight | W45A,Friday night Cartoonist Death Match at George Washington University. Details here: http://on.fb.me/QJJNuB |
| Kaputnik & Carl | morebanter | W10 |
| Little Guardians | Ed Cho, Lee Cherolis | W66, Lee Cherolis will have "Little Guardians" Book 1 for sale. |
| Monster Pulse | Magnolia Porter | F8-F9 |
| Nathan Sorry | Rich Barrett | W64 |
| Nedroid | Anthony Clark | W13-W20 |
| Noncanon | Tom McHenry | D1-D2 |
| O Human Star | Blue Delliquanti | W31B |
| octopus pie | Meredith Gran | W21A |
| Panelburg | Viga Victoria Gadson | W34B |
| The Paul Reveres | Tina Pratt | W6B |
| The PC Weenies | Krishna M. Sadasivam | B3 |
| Questionable Content | Jeph Jacques | W13-W20 |
| Rice Boy | Evan Dahm | F11 |
| Run Lil Jared | Jennifer Weber | I7 |
| Scenes From A Multiverse | Jonathan Rosenberg | W13-W20 |
| Skin Deep | Kory Bing | F8-F9 |
| A Softer World | Emily Horne, Joey Comeau | W13-W20 |
| Sorcery 101 | Kel McDonald | F8-F9 |
| Space Case Sally | Ashley Quigg | I1-I4 |
| The Tale of Tamarind | Perry A. | W66B, Will be selling buttons. |
| Templar, Arizona | C. Spike Trotman | W22 |
| Tiny Kitten Teeth | Becky Dreistadt, Frank Gibson | W13-W20 |
| TJ and Amal | E.K. Weaver | H3 |
| Tragic Relief | Colleen Frakes | J3 |
| Winters in Lavelle | Kasey Van Hise | I1-I4, Vol 2 of "Lavelle" will premiere this weekend. |
| Witch Knots | Ira Marcks | C6A |
| Wizzywig | Ed Piskor | B14 |
| Wondermark | David Malki ! | W13-W20 |