New to Comic Rocket?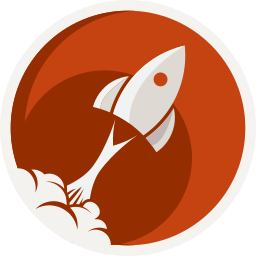 Comic Rocket is a growing index of 40,966 online comics. We link to creators' sites exactly as they're meant to be shown. Dive through the archives or read the latest page, and Comic Rocket will keep track of where you left off.
More events
Sept. 8, 2012 - Sept. 9, 2012
Rose City Comic-Con has the very simple goal of creating a low cost, family friendly event that will appeal to a broad audience. Rose City Comic-Con is a comic convention at heart but with a focus on the art of Popular Culture, Gaming, Sci-Fi, Comics, and so much more. The intent is to provide access for fans to media guests, artists, writers, and vendors. In addition, Rose City Comic-Con will run many interactive sessions during the two day event that will cover topics of film, comic design, writing, and maybe even feature a musical act!
| Name | Credits | Notes |
| --- | --- | --- |
| Axe Cop | Ethan Nicolle, Malachai Nicolle | Table A-26 |
| Bearmageddon | Ethan Nicolle, Noah Maas | Table A-26 |
| Between Gears | Natalie Nourigat | Table A-57 |
| Big Sal's | Mark Ledford | Table A-13 |
| Cura Te Ipsum | Dexter Wee, Neal Bailey | Table A-34, sharing with Greg Rucka. Trade paperback editions of "Cura Te Ipsum" and duct tape wallets for sale. |
| DAR: A Super Girly Top Secret Comic Diary | Erika Moen | Table A-56 |
| Garage Raja | Austin Price, Matthew J. Rainwater | Table A-27 |
| Lady Sabre & The Pirates of the Ineffable Aether | Eric Newsom, Greg Rucka, Rick Burchett | Table A-34 |
| Out Of Place | Natalie Nourigat | Table A-57 |
| Over the Surface | Natalie Nourigat | Table A-57 |
| Portland Underground | Chris Kohler, Daniel VanderMolen | Table A-13 |
| The Prevailist | Kyle Shold | Table A-28 |
| A Room of One's Own | Natalie Nourigat | Table A-57 |
| Roy's Boys | Ron Chan, Sean Kelley | Table A-39 |
| Section Zero | Ben Dimagmaliw, Karl Kesel, Richard Starkings, Tom Grummett | Karl Kesel, Table-A40 |
| Tragedy Series | Ben Dewey | Table A-41 |
| Trekker | Ron Randall | Table A-37 |
| Trixie Comics | Terri Nelson | Table A-55, I will have prints and mini comics for sale, plus deep and abiding love for you. |