New to Comic Rocket?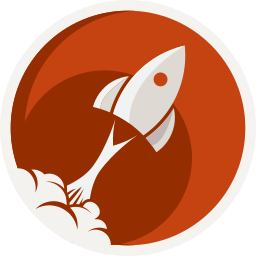 Comic Rocket is a growing index of 40,868 online comics. We link to creators' sites exactly as they're meant to be shown. Dive through the archives or read the latest page, and Comic Rocket will keep track of where you left off.
More events
Sept. 21, 2013 - Sept. 22, 2013
RCCC 2013 will be taking place September 21-22, 2013 in Portland, Oregon at the Oregon Convention Center, and will be co-produced by both Emerald City Comicon and Rose City Comic Con, combining the talents and organizational efforts for one fantastic event.
| Name | Credits | Notes |
| --- | --- | --- |
| The Adventures of Mrs. Jellybottom | Addam Pool | C-03 |
| ALT. | Denis Caron | 1003 |
| Axe Cop | Ethan Nicolle, Malachai Nicolle | |
| Bearmageddon | Ethan Nicolle, Noah Maas | |
| Bold Riley | Leia Weathington | K-13 |
| Catbeard the Pirate | Matt Nelson | L-14 |
| Conspiracy Friends! | REDACTED | |
| Decrypting Rita | Egypt Urnash | |
| Dresden Codak | Aaron Diaz | |
| Dubious Animal Facts | Addam Pool | C-03 |
| Dubious Company | Ben Hsu, Elaine Tipping | J-09 |
| Elysion Age | Alexis Hernandez | J-07 |
| The Great Mashup | Pharoah Bolding | L-07 |
| HamstaPowah | Samuel Boyd | Booth 1012 |
| Hominids | Jordan Kotzebue | B-14 |
| Horace and Otto | | E-07 |
| Jefbot | Jeff Schuetze | 730 |
| Last Kiss | John Lustig | 621 |
| Licensed Heroes | Ben Hsu, Elaine Tipping | J-09 |
| Modest Medusa | Jake Richmond | A-14 |
| Oh Joy, Sex Toy | Erika Moen | Booth 1013 |
| Oh, Hell | Dave Hamann, George Wassil, Michael Birkhofer, Michael Connell, Troy Peteri | Come see George at Rose City Comic Con in Portland this weekend. He'll have books, buttons, prints and other stuff on hand. |
| Overcast With A Chance Of DOOM! | Robert Tritthardt | F-05 |
| Paris in the Twentieth Century | Brian Gardes, Keri Grassl | B09 |
| Plus One | Dustin Reese | H-06 |
| The Prevailist | Kyle Shold | D-16 |
| Quayle Station | Brian Hendrickson | Attending |
| Rematch | William Coker | N-08 |
| Skin Deep | Kory Bing | A-10 |
| Sometime After | Ryan Fisher | G-09 |
| Sorcery 101 | Kel McDonald | A-09 |
| The Story of Boy and Terrence Marmalade (A Unicorn) | Vince Mascoli | I am there with a weekend pass wandering around. But please come say hi! |
| Tragedy Series | Ben Dewey | Tragedy Series vol 2 will be available |
| The Travails of Trudy's Leftovers | Addam Pool | C-03 |
| Trekker | Ron Randall | table 1013 |
| Ultrasylvania | Brian Schirmer, Jeremy Saliba | B-04 Copies of Ultrasylvania vol 1& 2 will be available. |
| Writhe and Shine | Robert Tritthardt | F-05 |
| Yuki the Destroyer | Kurk Kasparian, Tanya Reasor | E-15 |