New to Comic Rocket?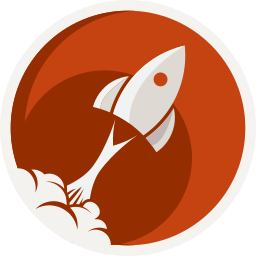 Comic Rocket is a growing index of 40,753 online comics. We link to creators' sites exactly as they're meant to be shown. Dive through the archives or read the latest page, and Comic Rocket will keep track of where you left off.
More events
Aug. 9, 2013 - Aug. 11, 2013
Otakon is the convention of the otaku generation: by fans, for fans; and we'll be back for our 20th Otakon on August 9-11, 2013.
Join thousands of your fellow fans as we descend on Baltimore to celebrate all anime, manga, and all facets of Asian pop culture!
Ever since 1999, we've taken over a sizable chunk of Baltimore's Inner Harbor for a 3-day festival celebrating the pop culture that's brought us everything from Astroboy to Yu-Gi-Oh, from the Seven Samurai to Spirited Away.
We can't wait to see you there!
| Name | Credits | Notes |
| --- | --- | --- |
| Amya | Andrew Hewitt, Rebecca Gunter, Savannah Houston-McIntyre | K03-04 |
| COMMISSIONED | Obsidian | U07 |
| The Draconia Chronicles | RazorFox | BB03 |
| The Dreamer | Lora Innes | CC02 |
| Final Arcanum | Steph Stober | K10 |
| Geeks Next Door | Jessi Bavolack, Matt Pascal | BB02 |
| Hello With Cheese | Darren J. Gendron, Obsidian, Prindiville | U07 |
| Ianua | Amanda Gomes, Julie Wright | W11 |
| Kiwi Blitz | Mary Cagle, the darkone | K06 |
| Mystic Revolution | Jennifer Brazas | (unconfirmed) |
| Snow by Night | Brittany Michel, Eric Menge | W12 |
| Spinnerette | KrazyKrow | AA01 |
| Star Power | Garth Graham, Michael Terracciano aka "Mookie" | CC04 |
| Starfighter | HamletMachine | D07 |
| Tamuran | Ann "Chezhnian" Kennedy, Eren Fitzgerald | W05 |
| Teahouse | Emirain | T01-02 |
| Toilet Genie | Cari Corene | K03-04 |