New to Comic Rocket?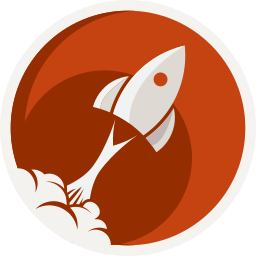 Comic Rocket is a growing index of 40,934 online comics. We link to creators' sites exactly as they're meant to be shown. Dive through the archives or read the latest page, and Comic Rocket will keep track of where you left off.
More events
Aug. 23, 2013 - Aug. 25, 2013
Internet + Convention = Intervention: The Premier Showcase of Online Creativity. Featuring Webcomics, Blogs, Podcasts, Videos, Makers, and more. Many guest speakers and interactive events are planned for 2013; founders mark 4th year of intervening, inspiring, and empowering digital creators.
Intervention, a visionary combination of educational conference, art exhibition, and gaming convention returns to Rockville, MD this Aug. 23-25, 2013 for it's fourth year. It's goal? To Intervene and Inspire the whole family to take advantage of what they can do with creativity and technology. Many guest speakers will attend – and, in keeping with the convention's focus all of the guests are creators who have made a name for themselves by using the Internet to build their fan base.
New guest speakers include Mark Frauenfelder, the founder of the incredibly popular online site BoingBoing and Editor-in-Chief of MAKE magazine; Ex-Disney / Nickelodeon animator Raul Aguirre, Jr. also joins the event this year from the Man vs. Art podcast; Paul Sabourin of the music group "Paul and Storm" will be on panels and workshops; and Pete Abrams of the popular webcomic Sluggy Freelance returns along with numerous other art and comics professionals.

| Name | Credits | Notes |
| --- | --- | --- |
| Blade Bunny | Eric Kimball, Erwin Prasetya | |
| Capes -N- Babes | Chris Flick | |
| Dominic Deegan | Michael Terracciano aka "Mookie" | |
| Dueling Analogs | | |
| Exiern | Antipus, Chemiclord, Drowemos, Scott T. Hicken, Shipeng Lee, Studio Boom | |
| Guilded Age | John Waltrip, Phil Kahn, T Campbell | |
| Narbonic: Director's Cut | Shaenon K. Garrity | |
| Penny and Aggie | Gisèle Lagacé, Jason Waltrip, T Campbell | |
| Skin Horse | Jeffrey Channing Wells, Shaenon K. Garrity | |
| Sluggy Freelance | Pete Abrams | |
| Star Power | Garth Graham, Michael Terracciano aka "Mookie" | |