New to Comic Rocket?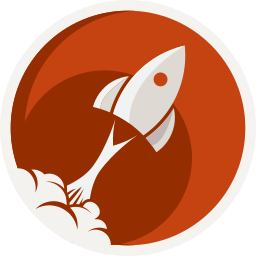 Comic Rocket is a growing index of 40,753 online comics. We link to creators' sites exactly as they're meant to be shown. Dive through the archives or read the latest page, and Comic Rocket will keep track of where you left off.
More events
Sept. 21, 2012 - Sept. 23, 2012
Educational panels and workshops taught by the pros. Supporting local and indie artists who use the internet to DIY reach out to their audience. Gaming, Fan Suggested Geekery, Dance Parties, and unique performances like Super Mario Belly Dance.
| Name | Credits | Notes |
| --- | --- | --- |
| Capes -N- Babes | Chris Flick | Table 3 |
| Claude & Monet | Ayne Hart, Rob Barba | Table 26, T-shirts, prints and more will be available for purchase. Sat 1pm, Panels Room 1, Ayne will be sharing Manga Studio Tricks and Tips. |
| Devil's Panties | Jennie Breeden | Table 66 |
| Erfworld - Book 1 | Robert T. Balder, Xin Ye | Table 63 |
| Geeks Next Door | Jessi Bavolack, Matt Pascal | Table 6 |
| Girls with Slingshots | Danielle Corsetto | Table 27 |
| Guilded Age | John Waltrip, Phil Kahn, T Campbell | Table 23 |
| Hainted Holler | | Table 43 |
| Hello With Cheese | Darren J. Gendron, Obsidian, Prindiville | Table 25 |
| Jikoshia | Crystal M. Rollins, Emily R. Gillis | |
| Penny and Aggie | Gisèle Lagacé, Jason Waltrip, T Campbell | Table 23 |
| Skin Horse | Jeffrey Channing Wells, Shaenon K. Garrity | Table 15, Shaenon will be bringing original "Narbonic" and "Skin Horse" strips. |
| Sluggy Freelance | Pete Abrams | Table 34 |
| Snow by Night | Brittany Michel, Eric Menge | Table 44 |
| Spacetrawler | Chris Baldwin | Table 16 |
| Super Frat | Chris Moreno, Tony DiGerolamo | Table 51 |
| Tamuran | Ann "Chezhnian" Kennedy, Eren Fitzgerald | Table 47 |
| Yellow Peril | Jamie Noguchi | Table 78 |