New to Comic Rocket?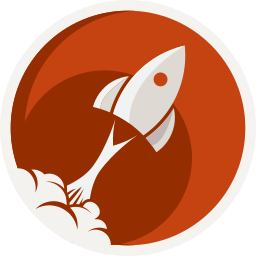 Comic Rocket is a growing index of 40,966 online comics. We link to creators' sites exactly as they're meant to be shown. Dive through the archives or read the latest page, and Comic Rocket will keep track of where you left off.
More events
May 4, 2013
Free Comic Book Day is a single day - the first Saturday in May each year - when participating comic book shops across North America and around the world give away comic books absolutely FREE* to anyone who comes into their stores.
*Check with your local comic book shop for their participation and rules.
| Name | Credits | Notes |
| --- | --- | --- |
| Clattertron | Daniel J. Hogan | Clem's Comics & Games, Lansing, MI, more details here:http://bit.ly/159UC2G |
| DAR: A Super Girly Top Secret Comic Diary | Erika Moen | TFAW, Portland, OR Ericka will be signing 11:30-1:30 http://on.fb.me/11YAPyk |
| Headlocks & Headaches | Dean E. Stahl, Mira Mortal | Clem's Comics & Games, Lansing, MI, http://bit.ly/ZjGSKS |
| Little Guardians | Ed Cho, Lee Cherolis | The Hero House in Indianapolis, Indiana, 12pm EDT, http://on.fb.me/12PS9Wx |
| Oh Joy, Sex Toy | Erika Moen | TFAW, Portland, OR Ericka will be signing 11:30-1:30 http://on.fb.me/11YAPyk |
| Other Sleep | Brett Marcus Cook | Mountain Empire Comics, Bristol, TN, http://on.fb.me/YnnRvR |
| Plume | K. Lynn Smith | Clem's Comics & Games, Lansing, MI, http://bit.ly/ZjGSKS |
| Zombie Ranch | Clint Wolf, Dawn Wolf | Player's Dugout Comics & Cards in Riverside, CA, 10am-6pm. https://www.facebook.com/theplayersdugout |