New to Comic Rocket?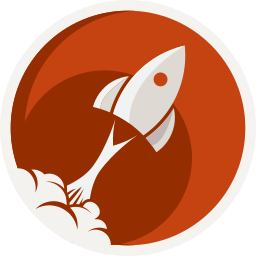 Comic Rocket is a growing index of 40,779 online comics. We link to creators' sites exactly as they're meant to be shown. Dive through the archives or read the latest page, and Comic Rocket will keep track of where you left off.
More events
Nov. 1, 2013 - Nov. 3, 2013
Stan Lee's Comikaze is Los Angeles' first and only large-scale, multi-media pop culture convention. Held annually at the Los Angeles Convention Center, Comikaze assembles the most exciting and innovative in comics, video games, sci-fi, fantasy, horror and all things pop-culture. Partnering with comic legend Stan Lee himself and Elvira Mistress of the Dark, Comikaze is the only pop-culture convention owned and operated by true pop-culture icons. After spending much time researching both local and national conventions in the United States, Regina Carpinelli, the co-founder and CEO of Comikaze Entertainment Inc, and the rest of the Comikaze team have crafted an event that will thrill and excite even the most casual comic fan.
Having attracted 45,000 fans from around the country in only our second year, Stan Lee's Comikaze is quickly growing into one of the most diverse and celebrated geek and pop-culture events in the United States. Our 2012 event housed over 600 diverse artists and vendors, selling exclusive, rare and limited editions of comics, collectibles, art, toys and other hard-to-find merchandise. Our unique panels, autograph sessions and photo-ops give fans once-in-a-lifetime opportunities to truly interact with their favorite creators and major players in the entertainment industry.
The Stan Lee Comikaze team strives to make all your geeky fantasies come true! It is important that we create a cohesive community around our event. We like to think of ourselves as a family, because we are a family. Elvira is our crazy and expressive aunt who is also brilliant, beautiful and comes up with creative ideas. Stan Lee is our wise grandfather, the one who reminds you to stay true to yourself and to always reach for the stars. And as for the rest of the Comikaze team, we are the crazy kids who don't always follow the rules, but believe that together we can provide an unparalleled and unforgettable experience for all. This truly is an event for the fans, by the fans.