New to Comic Rocket?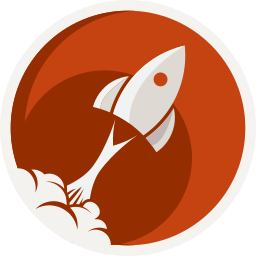 Comic Rocket is a growing index of 40,875 online comics. We link to creators' sites exactly as they're meant to be shown. Dive through the archives or read the latest page, and Comic Rocket will keep track of where you left off.
This is the granddaddy of them all! The most important show of the year for the comics industry and genre culture fans worldwide. Over a hundred thousand attendees will run a gauntlet of comics, games, TV shows, movies and all other forms entertainment in Science Fiction, Fantsy, Horror and more. The entire Gaslamp District in downtown San Diego will be transformed into a veritable carnival of zombies, superheroes, spacemen and everything under the sun!
| Name | Credits | Notes |
| --- | --- | --- |
| The Abominable Charles Christopher | Karl Kerschl | Table II-09 |
| Accidental Centaurs | John Lotshaw | Table L-02 |
| Adventure Team Alpha | Kyle Price-Livingston | Table L-12 |
| The Adventures of Dorse and Doose | AJ Moore, Antonio Moore | Table Q-08 |
| The Adventures of Dr. McNinja | Anthony Clark, Christopher Hastings | Table 1229 |
| The Adventures of the 19XX - Book 1 | Paul Roman Martinez | Table Q-04 |
| Alaska Robotics | Patrick Race | Table 1033 |
| Astronaut Elementary | | Table 1323 |
| Atrox | | Table N-09 |
| Axe Cop | Ethan Nicolle, Malachai Nicolle | Table 2306 |
| Bad Machinery | John Allison | Table 1335 |
| The Bean | Travis Hanson | Table E-11 |
| Bearmageddon | Ethan Nicolle, Noah Maas | Table 2306 |
| Bobwhite | Magnolia Porter | Table M-05 |
| Boy on a Stick and Slither | | Table 1335 |
| BuzzBoy | | Table 1231 |
| chainsawsuit | Kris Straub | Table 1237 |
| Cool Jerk | Paul Horn | Table K-10 |
| Copper | Kazu Kibuishi | Table 2235 |
| Crying Macho Man | | Table K-11 |
| Cyanide & Happiness | Dave McElfatrick, Kris Wilson, Matt Melvin, Rob DenBleyker | Table 1234 |
| Deep Dive Daredevils | Dan Fifield, Danilo Guida, Evin Dempsey, Fonografiks, Matt Heistand | wandering |
| Delilah Dirk and the Turkish Lieutenant | Tony Cliff | Table 2235 |
| Diesel Sweeties Archives | Richard Stevens | Table 1335 |
| Doberman | Ian Ally-Seals, Jeff Tingley, Jocelyn Chagnon, Pito Arroyo | Table L-12 |
| Dreamless | Bobby Crosby, Sarah Ellerton | Table 1717 |
| Drive | Dave Kellett | Table 1228 |
| Dumbing of Age | David Willis | Table 1330 |
| Emogician | | Table M-03 |
| Evil Inc. | Brad Guigar | Table 1228 |
| Exposure | Al Rio, David Campiti, Jinky Coronado, Zach Matheny | Table 1231 |
| Falling Rock National Park | Josh Shalek | Table O-05 |
| Flipside | Brion Foulke | Table 1231 |
| GastroPhobia | David McGuire | Table K-03 |
| Gene's Journal | David Reddick, Trevor Roth | Table 2543 |
| Girl Genius | Black-Hat Exploit, Cheyenne Wright, Kaja Foglio, Phil Foglio | Table 1331 |
| The Good Crook | Magnolia Porter | Table M-05 |
| Gran Grimoire | Christina McKenzie, Taneka Stotts | wandering |
| Gronk | Katie Cook | Table GG-01 |
| Gutters | Ed Ryzowski, Lar DeSouza, Ryan Sohmer | Table 1332 |
| Handle With Care | Diana Sprinkle | Table N-05 |
| Hark! A Vagrant | Kate Beaton | Table 1629 |
| Hijinks Ensue Classic | Joel Watson | Table 1332 |
| I think you're sauceome | | Table M-04 |
| Imagination Station | Agnes Garbowska | Table HH-18 |
| Jefbot | Jeff Schuetze | Table O-04 |
| Joe Loves Crappy Movies | Joe Dunn | Table L-05 |
| Joy Riders | Carl Mefferd | Table L-12 |
| The K Chronicles | Keith Knight | Table K-15 |
| Kevin and Kell | Bill Holbrook | Table L-02 |
| Kiwi Blitz | Mary Cagle, the darkone | Table M-05 |
| Last Kiss | John Lustig | Table 2302 |
| Least I Could Do | Lar DeSouza, Ryan Sohmer | Table 1332 |
| Little Vampires | Rebecca Hicks | Table 1831 |
| Looking For Group | Ed Ryzowski, Lar DeSouza, Ryan Sohmer | Table 1332 |
| Marlowe the Monster | Shing Yin Khor | Table P-06 |
| Marry Me | Bobby Crosby, Remy "Eisu" Mokhtar | Table 1717 |
| Matriculated | Joe Dunn | Table L-05 |
| Monster Pulse | Magnolia Porter | Table M-05 |
| Mr. Oblivious | Mark Gonyea | Table K-09 |
| My Muse | Diana Sprinkle | Table N-05 |
| Mystic Revolution | Jennifer Brazas | Table 1231 |
| nemu*nemu | Audra Ann Furuichi (aka kyubikitsy), Scott Yoshinaga (aka kimonostereo) | Table O-14 |
| Nnewts | Doug TenNapel, Katherine Garner | Table 1601 |
| octopus pie | Meredith Gran | Table 1335 |
| Out There | | Table 1231 |
| Overcompensating | Jeffrey J. Rowland | Table 1229 |
| Penny Arcade | Jerry Holkins, Mike Krahulik | Table 1334 |
| Piled Higher and Deeper (PhD) | Jorge Cham | Table 2235 |
| Pirate Cove | Joe D'Angelo | Table L-09 |
| Pirate Penguin Vs Ninja Chicken | Ray Friesen | Table 2003 |
| Prose & Cons | EB Savage, Jeff Tingley | Table L-12 |
| Punch an' Pie | Aeire, Chris Daily | Table 1231 |
| PvP | Scott Kurtz | Table 1237 |
| Questionable Content | Jeph Jacques | Table 1229 |
| Ratfist | Doug TenNapel | Table 1601 |
| reMIND | Jason Brubaker | Table 1133 |
| Reprographics | Chris Yates | Table 1335 |
| Return to Green Hollow | Diana Sprinkle | Table N-05 |
| REVVVelations | Jolyon Yates, Stan Yan | Table K-14 |
| Saiko and Lavender | Diana Sprinkle, Michael Vega | Table N-05 |
| Sam and Fuzzy | Sam Logan | Table 1229 |
| Saturday Morning Breakfast Cereal | Zach Weiner | Table 2300 |
| Scenes From A Multiverse | Jonathan Rosenberg | Table 1335 |
| Shaman | Ian Ally-Seals, Spencer Pitt | Table L-12 |
| Sheldon | Dave Kellett | Table 1228 |
| Shi Long Pang | Ben Costa | Table O-06 |
| Shortpacked! | David Willis | Table 1330 |
| Skullkickers | Edwin Huang, Jim Zub, Misty Coats | Table 5037 |
| Sorcery 101 | Kel McDonald | Table L-03 |
| Starslip | Kris Straub | Table 1237 |
| Striptease | Chris Daily | Table 1231 |
| SubCulture | Kevin Freeman, Stan Yan | Table K-14 |
| SuperFogeys | Brock Heasley, Marc Lapierre | Table M-13 |
| Templar, Arizona | C. Spike Trotman | Table 1330 |
| Tiny Kitten Teeth | Becky Dreistadt, Frank Gibson | Table 1232 |
| Two Lumps | | Table 1230 |
| TwoKinds | Tom Fischbach | Table 1231 |
| Unshelved | Bill Barnes, Gene Ambaum | Table 2300 |
| Waking Up Abbey | Agnes Garbowska | Table HH-18 |
| Wayfarer's Moon | Jason Janicki, Leigh Kellogg | Table K-08 |
| Wayward Sons: Legends | Benny R. Powell, Weilin Yang | Table 1231 |
| Weregeek | Alina Pete, Layne Myhre, Todd Myhre | Table 1831 |
| Wigu Adventures | Jeffrey J. Rowland | Table 1229 |
| Wireheads | | Table K-04 |
| Wondermark | David Malki ! | Table 1229 |
| You, Me, and Zombie | Agnes Garbowska | Table HH-18 |